On April 9, 2020, Terilogy and Network (Japan), one of the long-standing network suppliers of security and products in Japan, issued a notice on the Tokyo Stock Exchange. When it was officially granted the investment license and contributed shares to establish VNCS Global Solution Technology in Vietnam, in cooperation with Vietnam Cyberspace ​​Security Technology Joint Stock Company (VNCS). VNCS Global focuses on developing cyber security products and services for the Japanese, Vietnamese and regional markets. The launch of VNCS Global is part of the strategy to turn VNCS into a leading company in Vietnam and in the region in cyber security in terms of product distribution, product development and cyber security services.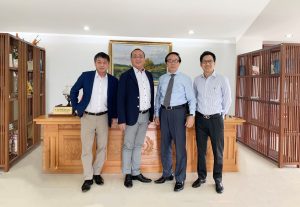 Representatives of Terilogy and VNCS in the exchange of cooperation agreements in January 1/2020
VNCS Global is said to be the first enterprise in the field of cyber security in Vietnam with the investment of foreign partners, especially partners from Japan, a famous and careful country in finding joint venture and investment partners. It is known that this investment deal is valued by one of the four leading Big 4 auditing companies in the world and VNCS Global's enterprise value is determined to be invested tens of millions of dollars in the next year.
VNCS Global was born with the mission to bring the brain of Vietnamese people in the field of cyber security to the world, to bring "Make in Vietnam" products and services (including cyber security monitoring services), as well as applying technology processes and services with strict Japanese standards, Big Data & AI-based security technology from the US and a team of high-quality cyber security engineers and experts from Vietnam.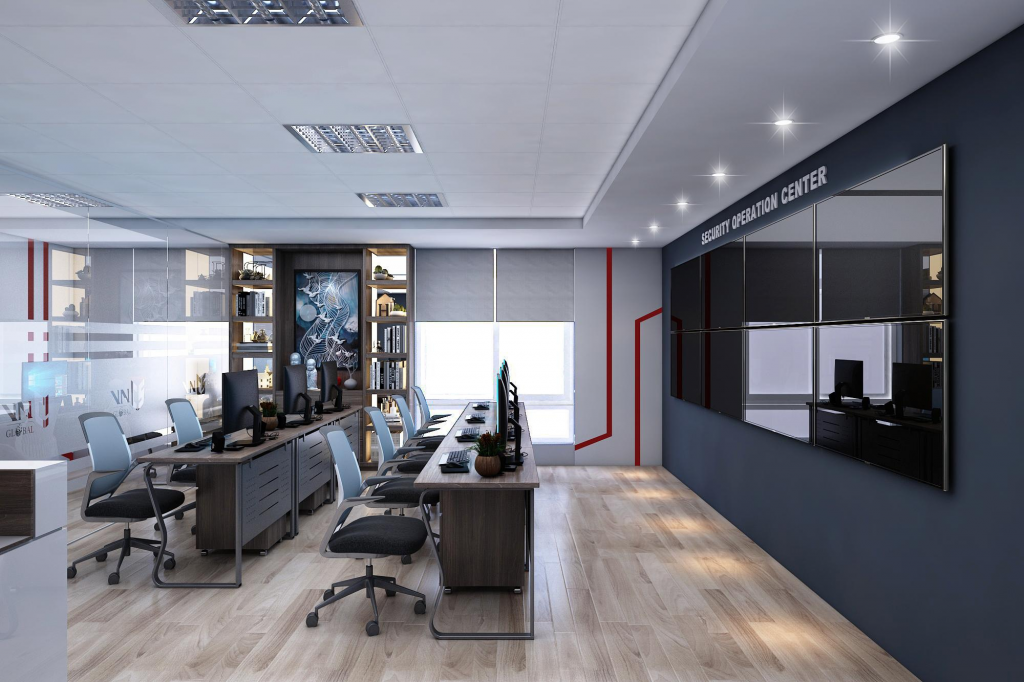 VNCS Security Operation Center (VNCS SOC)
VNCS Global inherits and promotes advantages from two companies: Terilogy has a long history with more than 30 years of experience, serving more than 300 largest customers in Japan, including security projects for Japanese telecom operators and online banking systems as well as major cybersecurity projects serving Tokyo Olympics scheduled to take place next year. Meanwhile, the Vietnamese partner is VNCS, a distributor of security solutions of many well-known brands in the world in Vietnam in over the past 10 years. VNCS has a team of high-quality security experts, young and enthusiastic. VNCS is not only well-known as a distributor but also one of the typical leading Vietnamese Cyber security enterprises, having a full license to import, develop products and provide security services of the Ministry of Information and Communications. Commended by the Minister of Information and Communications and having won many important security awards with the solutions developed by VNCS: 3 consecutive years of high-quality cyber security products and services as voted by VNISA, Sao Khue Award , Vietnam Talent, Asean ICT Award.
The Chairman of VNCS Global's Board of Directors, Khong Huy Hung, who has been trained in the US and Europe, has been a familiar face in the world of Cyber security of Vietnam for years. He is currently the Vice President of the Vietnam Association of Information Security (VNISA), President of VSAC cyber security assessment and evaluation club under VNISA and CEO of VNCS.
Mr. Khong Huy Hung claimed that "Our cooperation with Terilogy to establish VNCS Global is an honor and a great pressure for us to reach the big sea. Terilogy is proved to be our most suitable partner thanks to our similarities in field, many years of experience in the field of security in Japan, and especially its commitment to work together with VNCS to develop the joint venture. It is a perfect combination of Terilogy's abundant experience and VNCS's passion".
Mr. Toru Suzuki, Senior Vice President of Terilogy said: "Vietnam, very fast growing country, is the first market that we decided to make a vital investment and use as a springboard to reach out Southeast Asia. The cooperation with VNCS- a leading company in cyber security in Vietnam, will help us reach this goal. I myself have also worked in Vietnam, I love and believe in the potential of Vietnam and Vietnamese"
Although VNCS Global is newly established, in the trust of Japanese Market, it has started projects to provide network security monitoring services for customers in Japan in the field of transport and health.
It is expected that in May 2020, VNCS Global will launch the VNCS SOC Monitoring Center in Vietnam and will take priority in providing special intensive SOC and security products and services to essential government agencies in Vietnam and Japan.
Summary:VNCS Global Solution Technology Joint Stock CompanyVNCS Global is a joint venture between Terilogy (Japan) and Vietnam Cyberspace security Technology Joint Stock Company (VNCS), focusing on developing security products and services provided to Japan, Vietnam and regional countries.Headquarter: P515, Kham Thien Building, 195 Kham Thien, Dong Da, HanoiOffice in Japan: Hulic Kudan Bldg. 4th floor 1-13-5 Kudan-kita, Chiyoda-ku, Tokyo 102-0073Phone: (+84) 923478855Email: sales@vncsglobal.vnWebsite: https://vncsglobal.vn/
Source: Dân Trí